You can invite a supervisor directly to the program before assigning them to their apprentices, or you can invite them as part of assigning to an apprentice.
Invite by assigning to an apprentice
Go to the apprentices' page and click on the Supervisor section from their dashboard.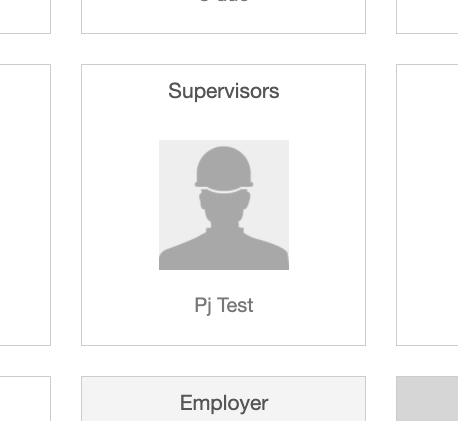 To add a supervisor, click + at the top of the screen. Next, search for the name of the supervisor you're looking to add. If found, click on their names to add. If not, click the + by their name again to invite the supervisor to the program with their email.
If you want them to be the primary supervisor to approve, hover over their cell in the list to reveal the Primary button and click it:
The invite that will be sent to supervisors will look something like this:
Supervisors who are assigned to an apprentice will see they're Assigned in the list of apprentices from their company when they log in:
Invite without assigning to an apprentice
You can invite supervisors before you have them assigned to an apprentice. They will see the apprentices in the company but not be able to approve. This is helpful if they just want to track progress. From the Supervisors tab, click the orange + button.
You'll be prompted for their contact information, role, and employer before inviting.