Find the apprentice in your Apprentices section and go to their page.
From there, click on Supervisor - you should see their supervisors listed.
Click the orange + icon to add a Supervisor.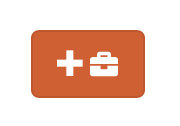 Use the search box and type the supervisor's name. If they're already in the system, you can click on them to add them.
If not, click on the plus next to their name to invite them by email.