To submit a review for an apprentice outside the typical quarterly schedule, go to your Evaluations tab and click the orange add evaluation button:
Unlike when we generate reviews for you each quarter, you'll need to indicate the apprentice, supervisor, start / end date, etc. Once you choose the apprentice, we'll automatically populate the primary supervisor and skill review questions, too.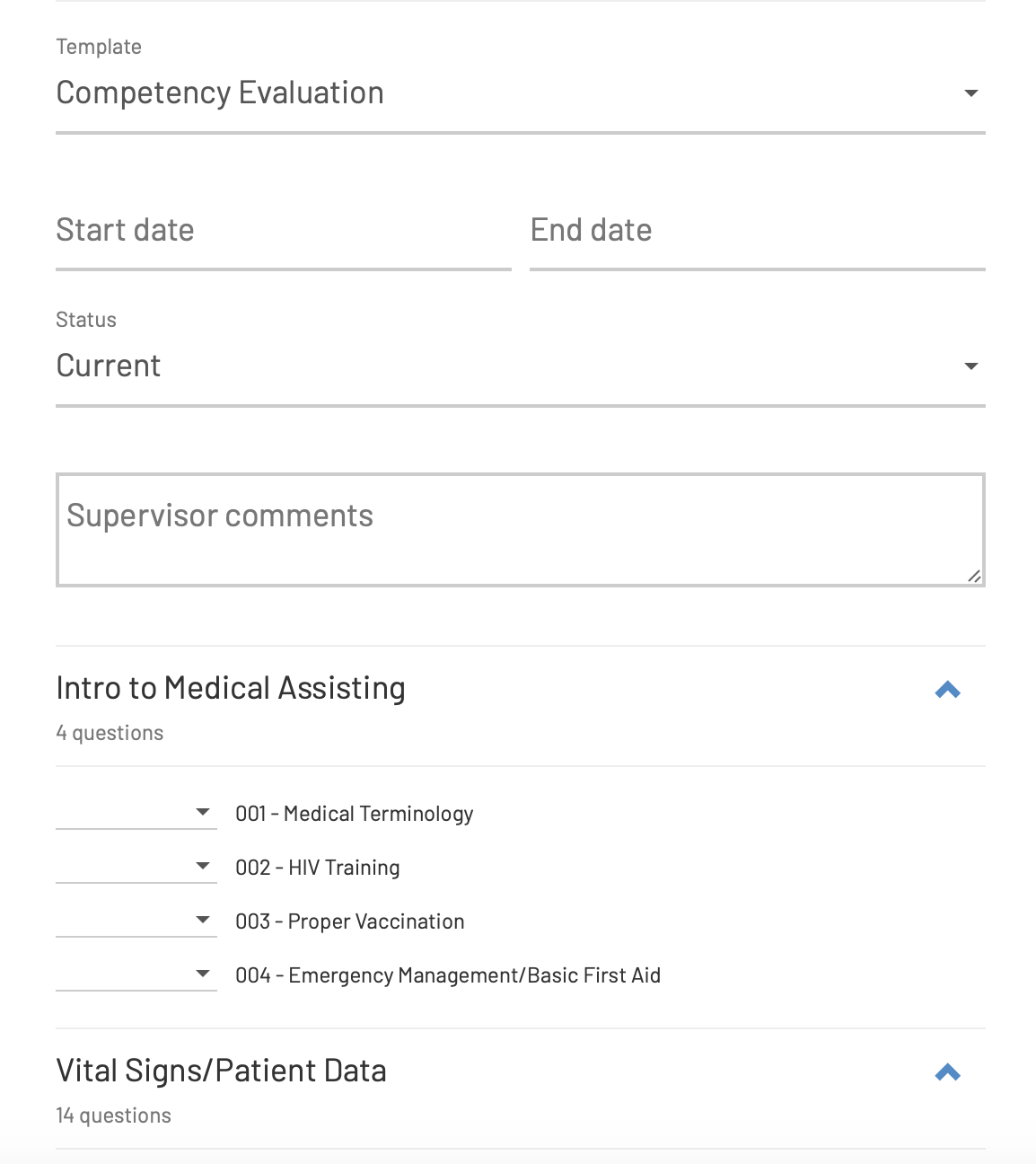 Click Save when you're done and your evaluation will be added.