Some programs require the apprentice to fill out an evaluation before it is submitted to the supervisor.
Go to Evaluations.

Click on the selected evaluation. Note: The evaluations date should already be filled out for you, so there should be no need to create a new one every month or quarter.
If you have completed a skill in the competency list, make sure to check that skill off in your review.
Going forward, this skill should continue to be checked off with the completion date indicated next to that particular item. You should not have to re-indicate that you've completed that skill in future quarters.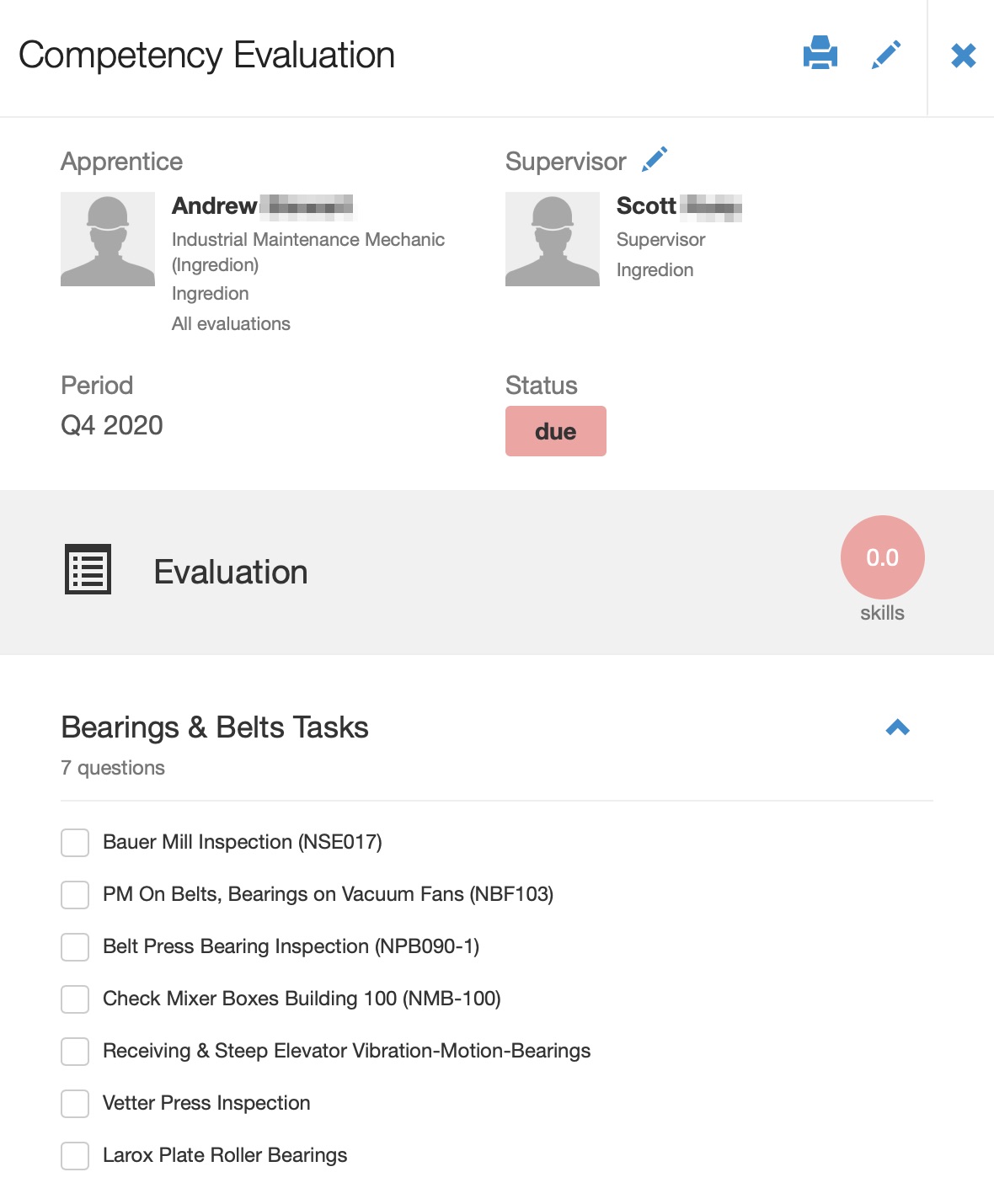 If you'd like, you can click Add a Comment to add one for your supervisor.
Click Submit (if it is due or overdue) or Save for Later (if it is Current) on your evaluation.