1. Go to the Apprentices tab and select the apprentice who you'd like to add demographic / veteran status to.

2. Select the pencil icon underneath their name.
3. Scroll down to the Demographic/Veteran category and select one or both.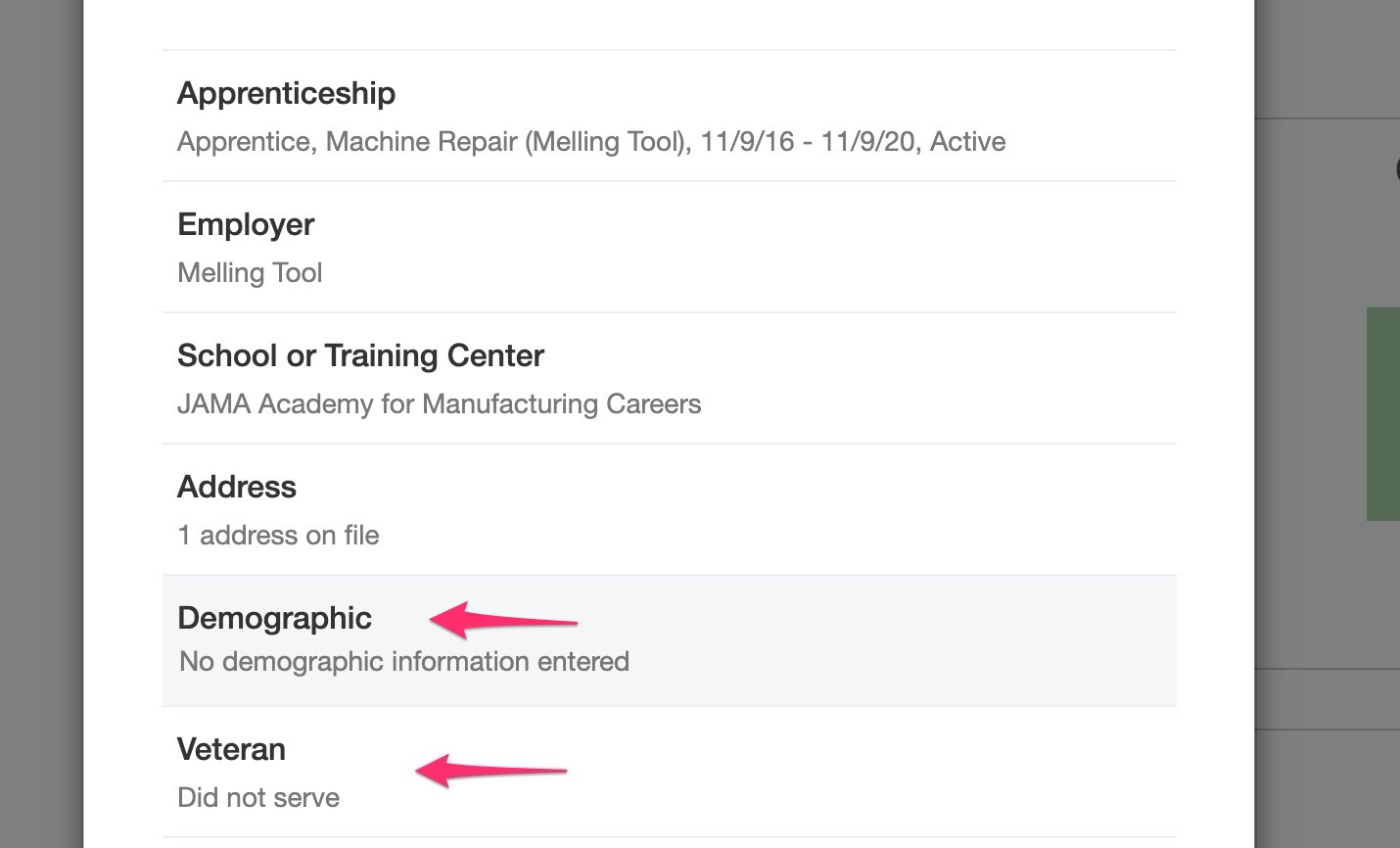 4. Demographic - You have the option of categorizing by Sex, Level of Education, Ethnicity, Disability, Ex-Offender, or Low Income Status.
Veteran Status - You have the option of selecting whether the applicant has or has not served in the military.
5. Click Save.
6. Once saved, the changes will be reflected under the apprentice's account.