Adding an existing supervisor as Primary
Adding a new supervisor as Primary
Adding an existing supervisor as Primary
If you'd like to change or select a supervisor as primary, you can do so by:
1. Selecting the Apprentices tab on the left hand side.
2. Select which apprentice you'd like to add a primary to.
3. Select the Supervisor category.
4. The current primary supervisor will be listed in grey. Select the 3 dots button next to their name and then click Make primary.
5. The page will refresh and the word "Primary" will appear alongside the supervisor's name.
Adding a new supervisor as Primary
1. After selecting a Supervisor under a specific apprentice's account, click on the orange + icon to add a new supervisor not listed.
2. Select + Add new supervisor.
3. A menu will appear at the bottom allowing you add the Supervisor's name and email. Enter the details and click Save.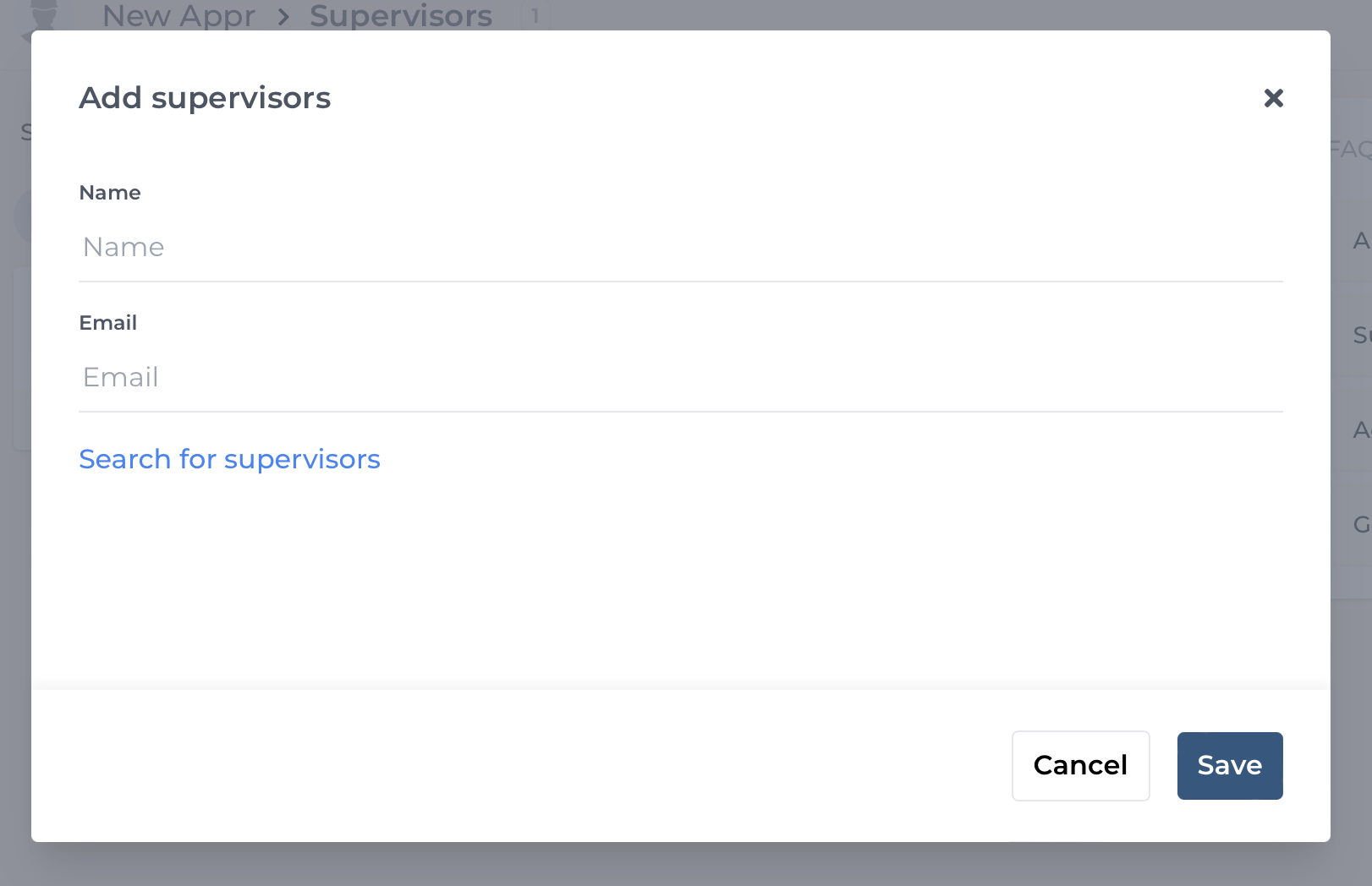 Mark the new supervisor as Primary and you're good to go!