As an administrator, you can control whether apprentices, supervisors, and admins. have contact with each other through the site. This also applies to access to WorkHands support
First click the Apprentice, Supervisor or Admin tab or icon on your dashboard and navigate to the apprentice/supervisor/admin.


Click on the pencil icon under the person's name.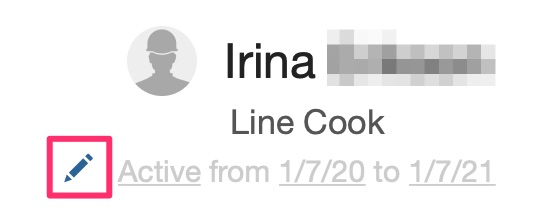 Scroll to the bottom and check or uncheck the Communications Allowed checkbox.