If a supervisor is assigned to the wrong employer, you are able to change it.
1. Select the Supervisors tab on the left hand side.

2. Click on your desired supervisor whose employer you'd like to change

3. Click on the Pencil icon just under their name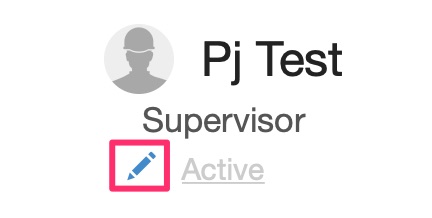 4. Click on their Employer and search for a new one.
5. If the employer is not entered in the system you will have to click on the + button to add them.
6. Once the new employer has been added, click Save.