Wage tracking is turned off by default. To turn it on:
1. Click on the Program Settings tab on the left hand side.
2. Scroll down to Tracking to Wage.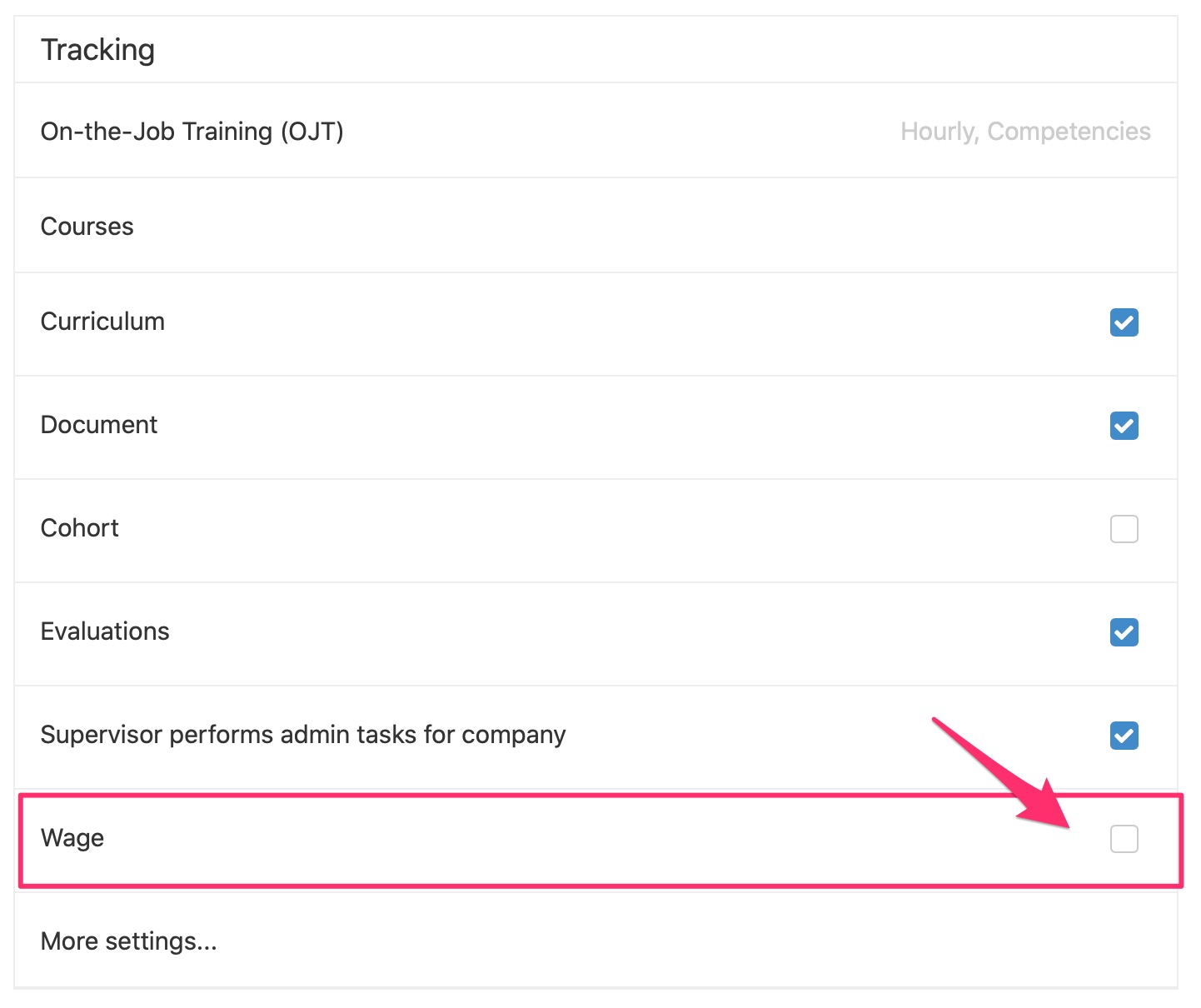 3. Click the checkbox to turn it on.
And you're all set! Next, make sure to Create a wage schedule for your occupation(s).