You can undo/reverse any timecard if it was accidentally approved early.
1. First, go to Evaluations and select the evaluation that was accidentally approved.

2. Select the pencil icon in the top right hand corner of the evaluation.
3. Scroll down to Status and click on it.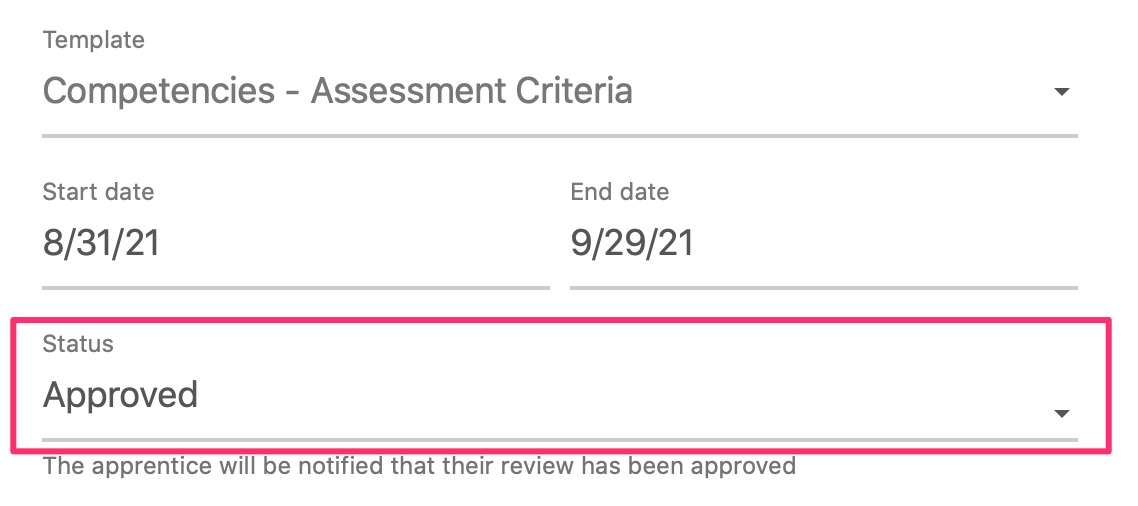 4. Change the status to Current, if the evaluation was submitted early. (Otherwise, you would normally change back to Submitted.)

5. Scroll down and click Save.
If everything was successful, the timecard will appear with the status Current.