1. Navigate to the Sponsors tab.
2. Select which sponsor you'd like to remove.
3. A pop-up menu will appear. Select the pencil icon to Edit.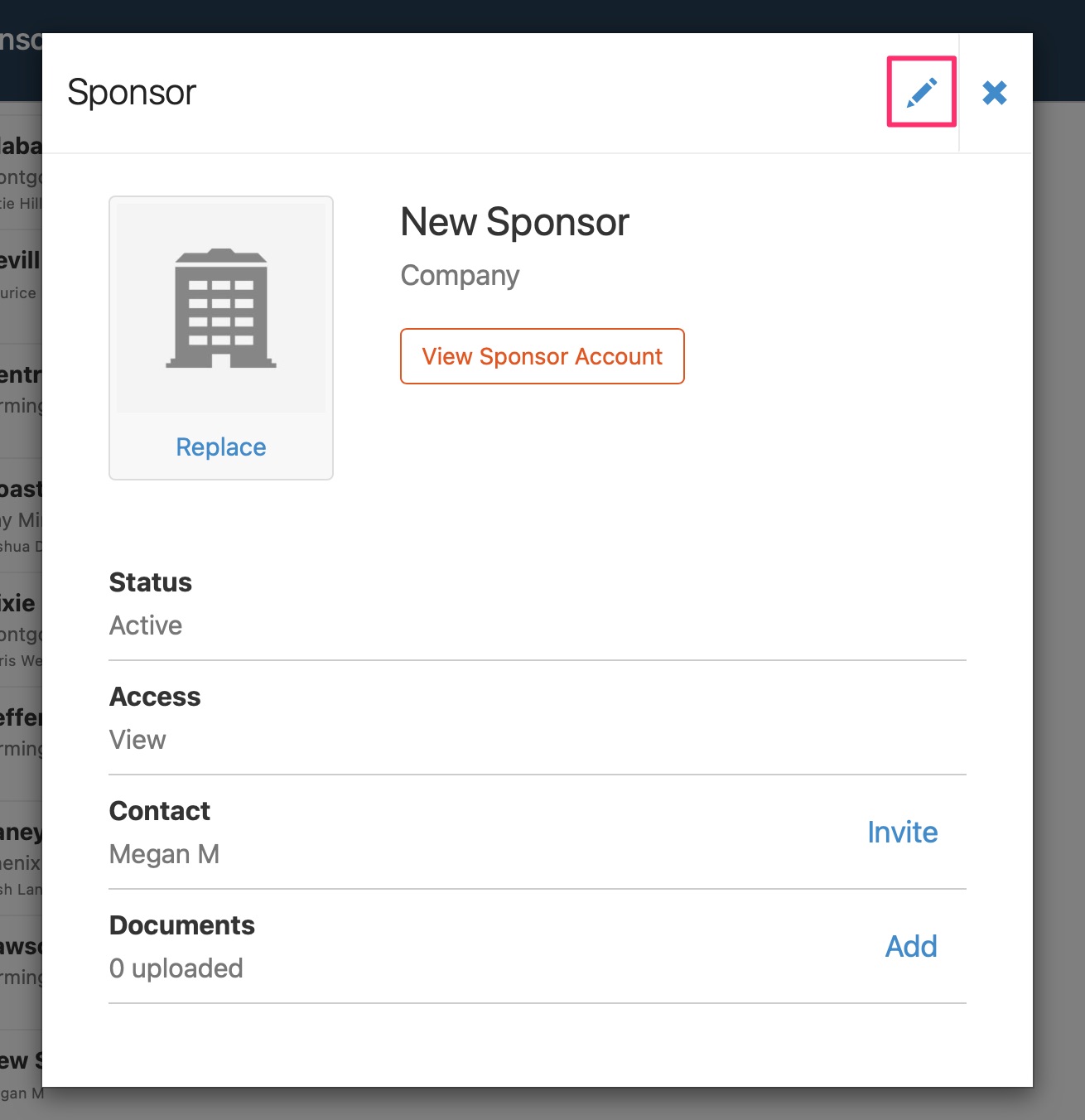 4. At the bottom right, you can select a Delete button.
5. A pop-up will appear asking you to confirm you'd like to remove the sponsor. Click OK.
6. Your sponsor will be removed. You may need to refresh to see the changes.