As an admin, you have the ability to view the status of any time card/evaluation.
1. Select which time card you'd like to edit.
2. Open a time card and select the total hours or skills (in green).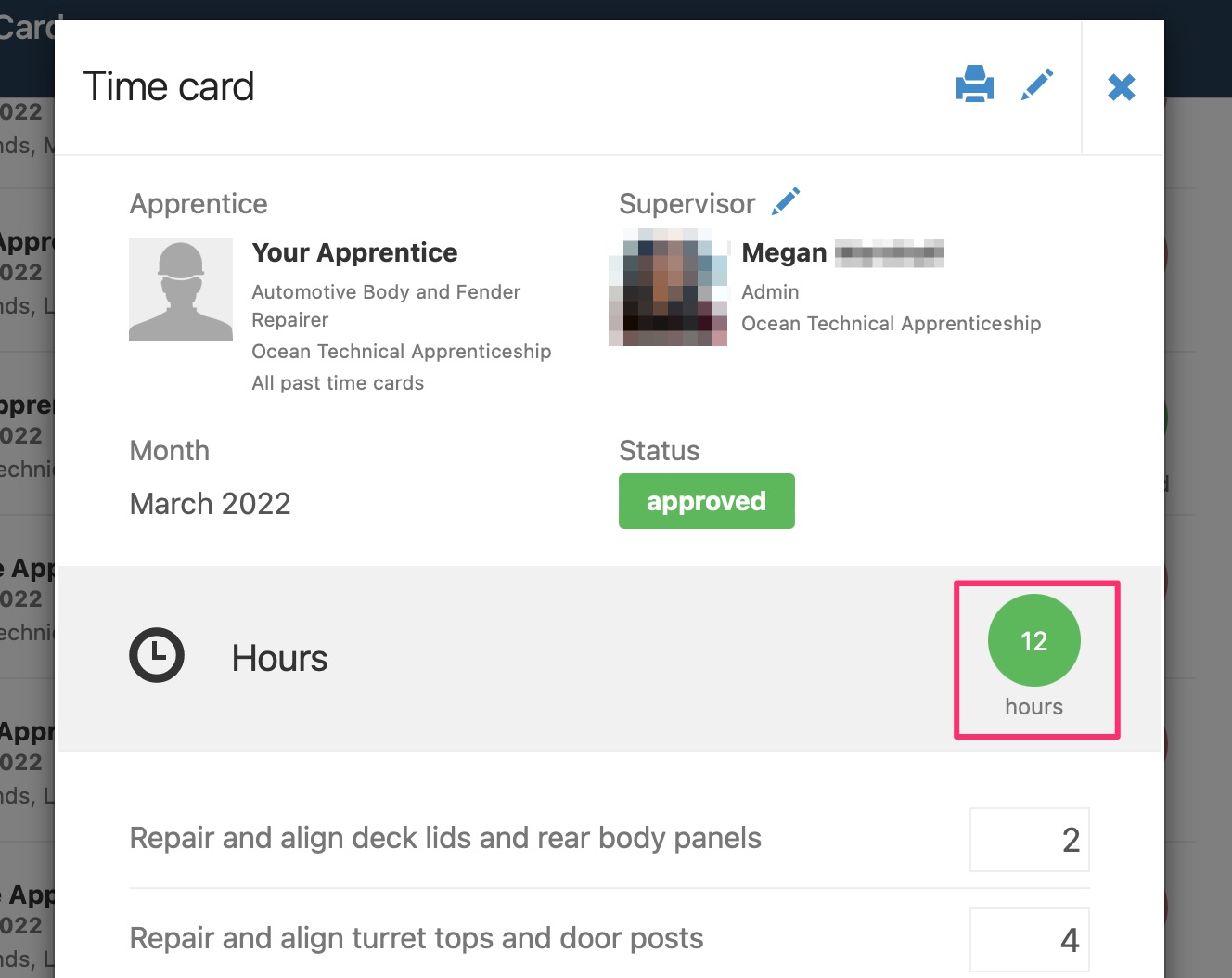 3. This will allows you to view the status changes and updates to the timecard/evaluation.