1. Go the apprentice you want to assign to a course. Click on Courses from their dashboard.
2. You should see the list of unassigned related instruction requirements. Find the one you're looking to assign and click "+ Assign course"

3. Choose a course from the list, select the appropriate semester (or add a semester if its missing), and fill out any special instructions for the apprentice.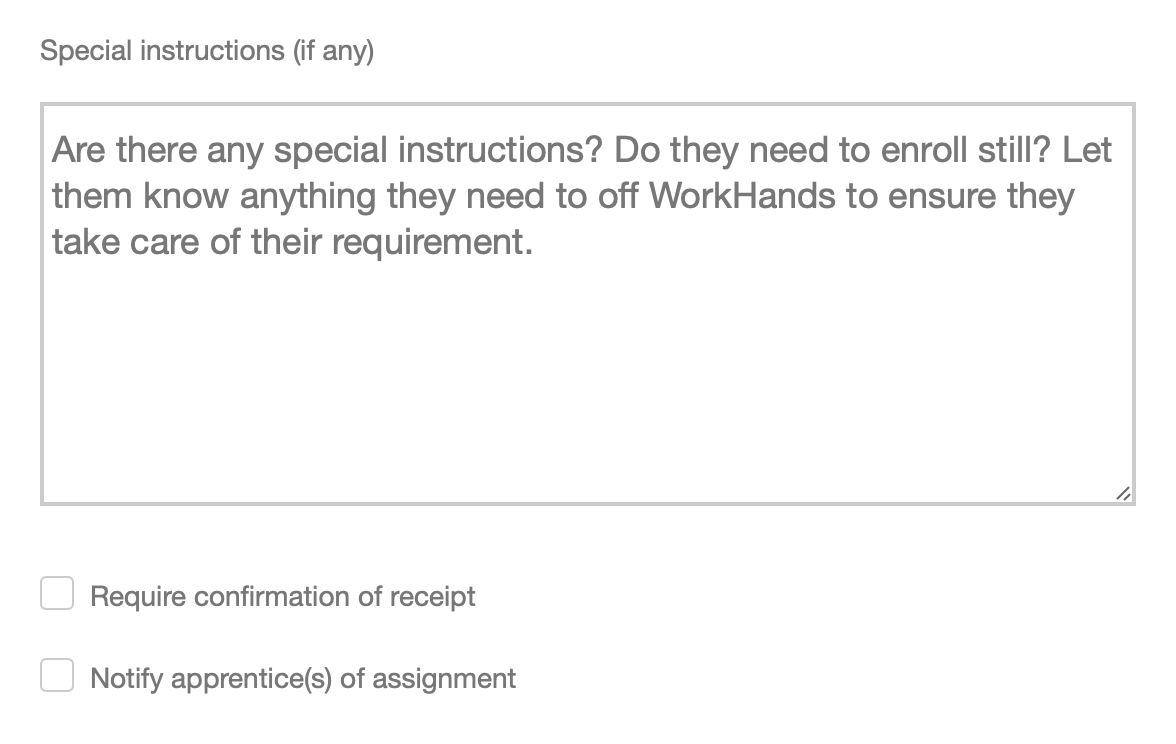 4. Click Assign and the apprentice will be assigned to that course.