First, select the Apprentice whose course you'd like to mark as completed.
Click on their Courses tab.
Find the requirement and select the pencil icon.
Select Delete at the bottom left from the pop-up menu.
The course will be removed from that requirement. Click on Assign Course to start re-assigning.
A pop up will appear to re-assign the requirement to another course. Select the course you'd like to fulfill the requirement.
Select the Schedule or add a new one.
Add any special notes (optional) and check or uncheck whether you'd like to Require confirmation of receipt and/or Notify the apprentice(s) of the assignment. Select Assign.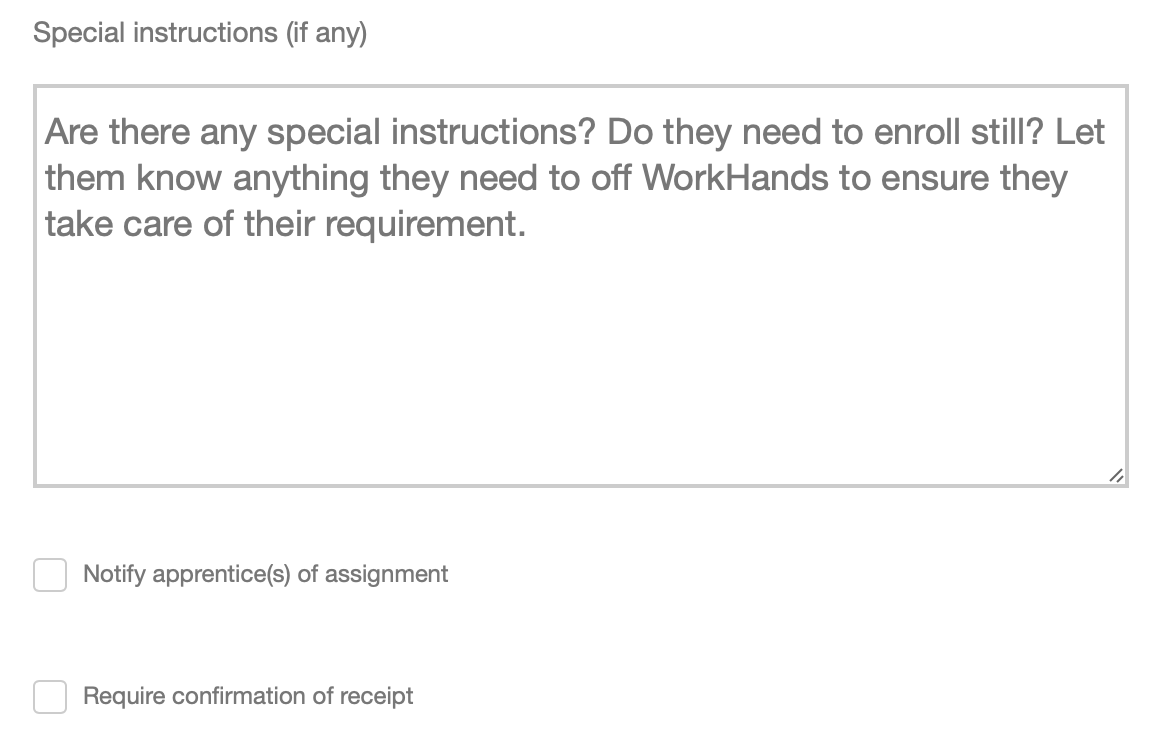 From here you can either Mark as Complete, Mark as Incomplete, or Remove.