If your hours have been rejected, simply update the hours in the time card and Submit again. Your supervisor will receive another notice and will only see the updated information.
Go to the Rejected time card.

You'll see a message at the top from your Supervisor stating why the card was rejected.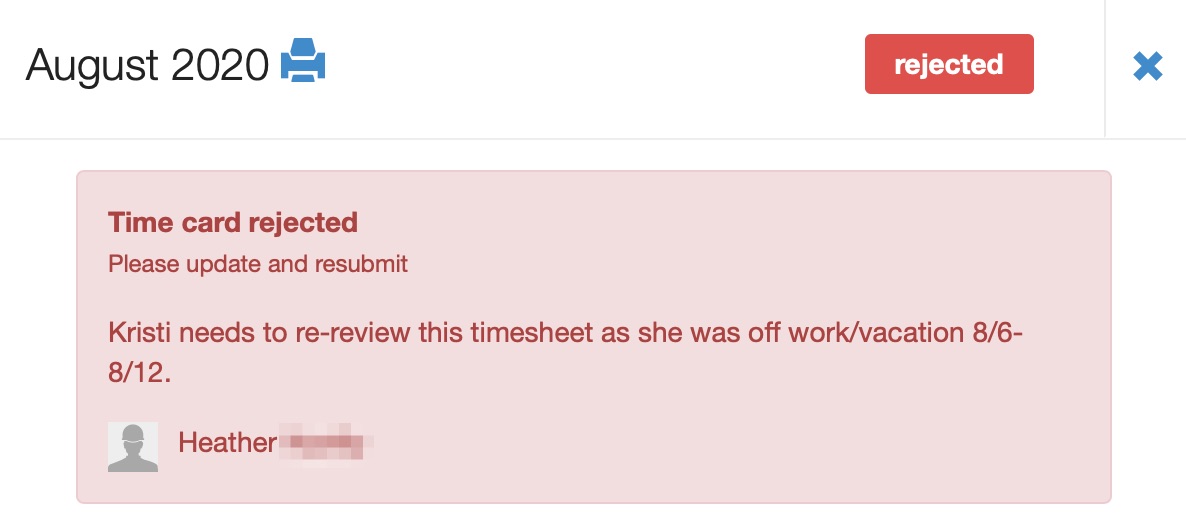 Update the hours and Submit as usual when you're ready.