To add past time cards to an apprentice before they were in the WorkHands system, do the following:
Find and click on the apprentice from the Apprentices section.
Go to the apprentices Time Cards from their dashboard.
Click on the orange + button to launch a blank time card (note: typically, we auto generate time cards each month. This manual addition of a time card is typically used in these back-fill cases).
Enter the start and end dates for the time card you're filling out. You can choose to enter each month's time cards as you have them, or you can make a single bulk time cards that can cover many months. It's entirely up to you.
You can either select the month (red) or individual start and end date (blue).
You can also choose to enable daily hours (green) if you would prefer to enter how many hours they worked each day.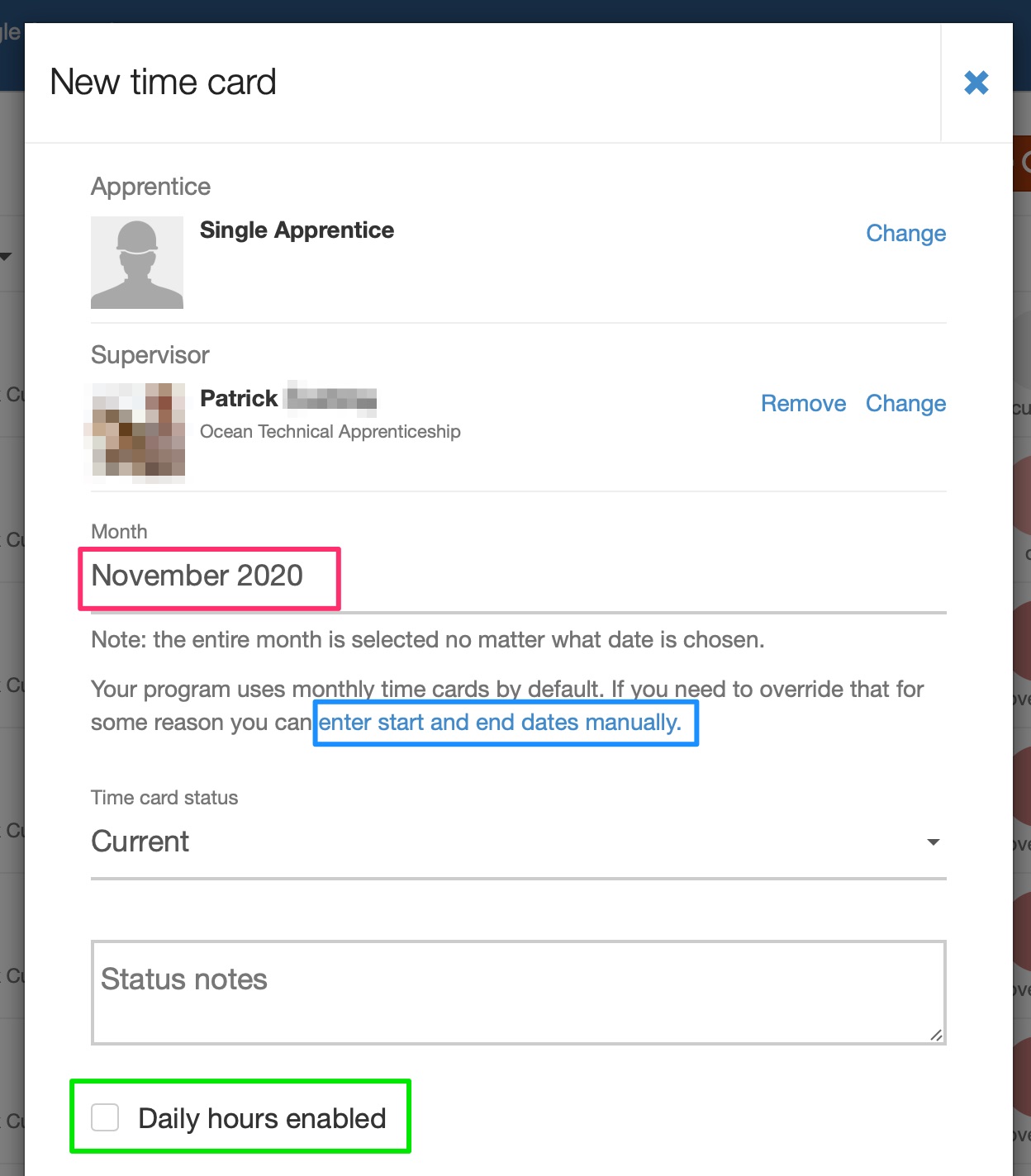 Fill out the hours for each work process.
Update the status drop down to Approved since these should be hours already signed off on by the supervisor.
Save the time card. You should see the list of time cards refresh with the time card you just added included.